The city's most popular tour!
The home of Capital Phantoms, the Peg-legged ghost, Yarborough Hotel Ghosts, Moore's Square, oh, it's a Pub Crawl! Our guests spend approximately 25 minutes in three of Raleigh's hottest, hip and cleaver bars and pubs!
Between each bar, we take you to three (3) haunted, ghost & paranormal locations. You get 3 ghost locations, four (4) bars in a 2.5 hour tour for a fast paced evening. Alcoholic beverages are not included in the tour price.
We then, pay your cover charge at the last stop along the tour. Raleigh's first Irish Pub's where the pub grub is superb and the band will rock your socks off!
A special Raleigh Historical beverage awaits you if you dare. One of our bar stops serves a popular beverage to TRT pub crawl guests.  Created from over a 240 year old recipe, Cherry Bounce is offered! This is wickedly delicious Bourbon soaked in fresh cherries (w/the pits); mulling spices then fermented over 4 months. Yum yum!
If you are seeking a Friday event, check out our Raleigh Pub Crawl & Haunted Adventure Tour, Friday Edition. (link to Friday Edition). Contact us for bookings for your group, other than Saturdays. Book in advance as many  dates are booking fast. A maximum of 26 and a minimum of 8 guests required for this tour. Does not include adult beverages. This tour can also be conducted as a private tour for your personal or corporate group. Please contact us for additional details.
Tour Info:
Raleigh Pub Crawl (Saturday)
Length:
2.5 hours
Price:
Adults:
$19
Departs From:

Mecca Bar & Restaurant

13 E. Martin Street

Raleigh, NC  27601

Suggested parking: Moore Square garage
Map Link (click here for where to meet)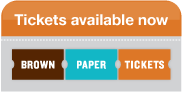 CHECK AVAILABILITY & BUY TICKETS:
Advance purchase required. Tours sell out quickly!
Or to purchase by phone, call Brown Paper Tickets at
(800) 838-3006