Durham's most popular tour!
Do you believe in ghosts? The home of Liggett &Myers, Kress & Snow Buildings ghosts, oh, it's a Pub Crawl! Our guests spend approximately 25 minutes in three (3) of Durham's hottest, hip and cleaver bars and pubs! Between each bar, we take you to four (4) haunted, ghost & paranormal locations. We wrap up at downtown Durham's favorite Irish Pub to wind down. You get 4 ghost locations, four (4) bars in a 2.5 hour tour for a fast paced FUN evening.
The Durham Pub Crawl & Haunted Adventure Tour is designed for all types of guests seeking a unique and different downtown Durham, North Carolina experience. This is a walking tour covering approximately 1 mile.
Join us for this fun 2.5 hour tour where you obtain special treatment at 4 of downtown Durham's latest, hip and clever bars, restaurants & pubs! We deliver on known paranormal experiences; tell the time honored haunted ghost story of multiple Durham's known haunted buildings. We take you to Durham's most exciting campus (American Tobacco Campus), a very Irish pub, and an upstart that is really taking the downtown bar scene by storm, plus a few cocktail options for our special guests. Put a group together and have the time of your life or death! Tour guest must be 21 or older and prove it.
You learn cool history (Tobacco Empire), stories and facts that will amaze you, plus learn the paranormal, ghost and haunting stories that only Durham NC can deliver!
Walking through these tranquil sites transports you back to a different time and place – and possibly acts as a portal to things that are not supposed to be seen. And if you are lucky, you may catch a glimpse of one of the past residents of this colorful city.
Background:
When the European traditions of ghosts, witches, demons, and the like were brought to America, they landed on the shores of North Carolina. And it was on our soil that settlers documented some of the first encounters with the supernatural in America. But long before the arrival of European settlers, North Carolina was the domain of various Indian peoples. Theirs is a history replete with tales of the supernatural.
Because North Carolina has been a significant part of the American experience from the very beginning, it has emerged as one the most historic places in the United States. And where there is history, ghosts and other elements of the supernatural can usually be found. As a longtime student of Old North State, I can assure our guests that North Carolina has a haunted heritage, one rich in the supernatural.

Durham did not officially exist as a city until 1869 and not as a county until 1881, but as its history dates back farther as a community and place of expansion and growth in the state. The area was first settled about
1750 in the low grounds along the Eno, Flat, and Little Rivers. These areas provided abundant game, fertile soil for farming and water power for the gristmills that were necessary for the growth of the community. The gristmills represented a booming industry in the region. Located along the areas of the rivers in the area, they helped bring prosperity to some of the early families of the region, such as the McCown, Cabe, Sim, Bennehan, and Cameron families. In 1853, a rail station was established between the areas know as Pinhook, which is modern-day west Durham, and Prattsburg, which is located near Edgemont or present-day east Durham.
The station was named after a local doctor, Bartlett S. Durham, a country physician who sold the four acres to the railway company for the building's construction. Though Durham was an established community after the formation of the rail station, the real boom came after the Civil War with the high demand for bright leaf tobacco that the Union and Confederate soldiers had become accustomed to while in the area during the surrender of Confederate general Joseph Johnston to Union general William Sherman at the Bennett farm. Capitalizing on this demand, the Duke family also became the dominant force in post-Civil War Durham, contributing to the tobacco and textile industry and also providing endowments for hospitals, such as Watts, and Trinity College, which would later become Duke University.
Book in advance as many dates are booking fast. A maximum of 24 and a minimum of 8 guests required for this tour. Does not include adult beverages, however does include appetizers and special drink offers.
This tour can also be conducted as a private tour for your personal or corporate group. Private groups require a minimum of 10 guests. Great for team building, incentive/award programs. Please contact us for additional details. Call 919.371.2653 or trtservice@tobaccoroadtours.com Click on any picture below to view the Durham photos!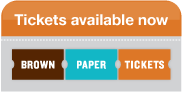 CHECK AVAILABILITY & BUY TICKETS:
Advance purchase required. Tours sell out quickly!
Or to purchase by phone, call Brown Paper Tickets at
(800) 838-3006